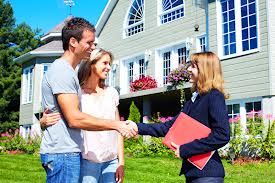 Bond originators know what an applicant needs in order to successfully obtain a home loan.
One of the benefits of managing an accomplished bond originator, is that we can structure the bond application in order to maximize its chances of success. We are also mindful of the considerable number of banks' items and how their criteria vary.
As specialists in the home loan industry, bond originators such as Secubond will assist from the outset with an overall assessment of your financial situation, creditworthiness, and affordability.
We do a credit check to guarantee that, as a home buyer, you'll get the credit you wish to apply for and advise you, based on the pre-qualifying sum, what deposit you require.  We help you in finishing the fundamental documentation, direct you through the procedure and, obviously, arrange the best interest rate for your sake.
We present the customer's bond application to various banks, including the customer's own particular bank, at the same time. This strengthens competitiveness as banks know that where an originator presents an application there are likewise different banks competing for that business..
Utilizing an originator enables the home buyer to get various offers from various banks and in the meantime empowering them to settle on a more educated choice.
The benefits of using a bond originator are clear and there's no arguing the fact that they are taking the pain out of raising bond finance. With specialized knowledge and multiple lending sources, originators such as Secubond are valuable resources.
Commitment and good service are assured because bond originators only receive payment from the banks for approved applications and ultimately happy clients.