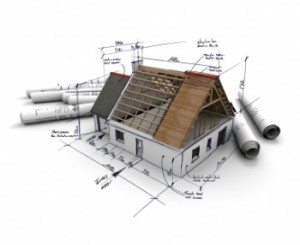 Many property sellers debate whether to wait for winter to pass before putting their homes on the market or tend to want to take their properties off the market and wait for spring, but this is not advised.

This is according to Lanice Steward, managing director of Knight Frank Residential South Africa, who says there is a common belief that marketing a property during winter will achieve a lower price and that a higher price will be achieved in summer, however, this belief is 100 percent inaccurate.
She says the reality is that all the homes on the market at any given time are in competition with one another, and all these properties will 'show' in exactly the same way. She says they could all be darker, have damp, have waterlogged gardens or have various 'cold' feelings about them.
Steward says what you do when you put your home on the market is what matters.
Make sure that the curtains are open, and if you have net curtains, consider taking them down or keeping them open for show days. Buy flowers and flowering pot plants, and make sure that the home is warm. The cost of heating is high but it is worth spending a bit of money to ensure that visitors feel comfortable when viewing the home.
If a fire has been lit the previous night, check that the property does not have that 'old fire' smell, by either lighting a new one and keeping it going throughout the day or, if you prefer not to do so, properly air the home beforehand and burn vanilla aromatherapy oil or put a vanilla pod in the oven on a low heat to give off a smell of something baking.
Homes with pets often absorb the pet smell and home sellers with pets should be aware that in winter there might be a damp dog or cat smell, which could put buyers off. Keep the rooms well aired and, if necessary, have the carpets thoroughly steam cleaned before show day.
Steward says towels in the bathrooms take longer to dry in winter so be sure to either tumble dry them so that they don't give off a damp towel smell or put out fresh towels for each show day.
With weaker sunlight filtering through in winter, it is also advisable to cut back any tree branches that might block the light and, if the home is one of the older and darker ones, put on the lights in every room while showing the house.
Steward says winter gardens can be colourful and generously planting pansies, sweet peas, calendulas, violas and other reasonably priced seedlings will cheer up what could otherwise be a dark, green and brown area. It must be remembered, too, to clear pathways and driveways of any moss growth as this can be slippery.
Steward says there are many benefits to being a home buyer in winter – you are seeing the home in slightly adverse conditions, however, a home that you like in winter will probably be loved in summer when it is light and bright.