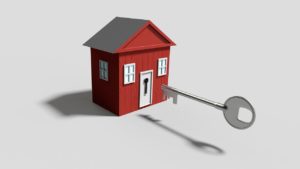 While applying for a home loan, please make sure you have all the necessary documentation the bank will need to start your application. Delays happens when the bank have to get in contact with the applicant to collect the correct/missing documentation.

The time it takes for a home loan application to be approved frequently relies upon a few different factors, affecting both the bank and clients.
Here's a look at what is required and how long it normally takes a bank to grant a home loan to a client with a decent credit profile.
How long it takes
It normally takes a week to get complete approval. But due to backlogs, delays or customers not meeting some requirements, the process can be delayed for two to four weeks at most.
Documentation required
You as the applicant will need to provide the bank with the following documentation to get the process started:
Three months bank statements
Property portrayal
ID verification
Proof of address
Monthly income and in addition a marked offer to buy.
The bank will confirm receipt of the data and will continue if all the necessary documentation was submitted.
The bank will then access the application, taking the following into account:
The Deposit
Affordability
Credit score of the applicant
Location and
Market value of the property
After this the bank will get in contact with you, the applicant, to confirm whether or not the application was approved or declined.
The bank will then assess the property to make sure the sale price align with the property value and that the property is in a good condition. After this has been done the bank will assign an accessor to evaluate the property being purchased.
The bank will draw up a formal contract or quote detailing the terms and conditions of the home loan, as well as the interest rate to be charged once the evaluation process has been successful.
There's no set length of time it takes to get a home loan. It depends on a number of factors, including your circumstances, having all your financial documents in order, and a little bit of luck. So, if you're thinking of buying a home any time soon, the sooner you start the process, the better.