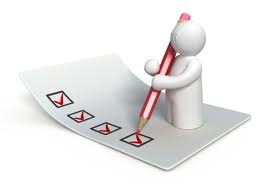 A survey has shown that only one out of every two mortgage applicants will qualify for a mortgage. The reasons for these tighter lending criteria from the banks are shortages of stocks in some areas and the ever growing of competition between buyers. People are expecting a more vibrant market when compared to 2012, but home buyers will still face some major challenges.

The biggest challenge will be to obtain a home loan. In 2012, the national decline rate was as shocking 48.8%. In this year we can even expect tougher lending criteria from the banks as they will be more risk conscious. If you are planning on applying for a home loan in the near future, make sure that you have at least a 10% deposit for the home and a clean credit record. This will give you the best chance of obtaining a loan and to receive good rates.
Another obstacle that buyers will be confronted with is the lack of stocks in a certain area. This is especially in lower price range. Homes that are between R500 000 and R800 000 have taken almost 52% of all of the approved loans from the banks as it is popular amongst first time buyers.
The third mistake that people make is that they are aiming to high. There have been thousands of unhappy mortgage applicants due to the fact that they are applying for loans which are way above their income level.
People should avoid this at all costs. I would suggest all home buyers to first get pre-qualified by the banks before applying for a home loan. They will be able to tell you how much you will be able to afford and how much money you will nee to pay upfront and how much you should be able to afford monthly. Another benefit from being pre-qualified is that you are being seen as a serious buyer and that will improve your chances of obtaining a mortgage loan.
I would also suggest that you don't take to long after you have decided on a house for you. Because of the strong competition, the chances are good that another buyer will sweep the deal right out under your nose. If you have the finances and the desired home, take action straight away. It can be very frustrating to loose out on a good deal if you were just taking to long.
I would also want to warn people about putting down an offer which is way below the seller's asking price. The seller will get the idea that you want to steal the property from them. Never put a price down which is below 80% of the market value of the home. In most cases will the seller stop all negotiations with you.
Below is a list of things that can also delay your bond application:
– Delays in forwarding your income and expenses documents that are required by the banks
– Delays in signing the transfer documents
– If the seller delays in signing the transfer papers
– If you do not pay the transfer costs on time
– Delays in the provision of guarantees
– If you do not pay the deposit (if it is applicable to you)
– If the Local Authority that receive the clearance certificates are late
– If the seller doesn't provide the details of the bank that holds the existing bond
– If personal information's not provided by the seller or by you (buyer)
By avoiding the above listed points, you should be well on your way to getting your bond approved.