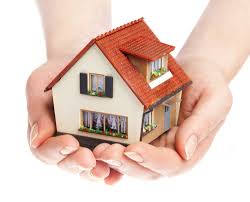 If you're making your first – or any – investment in property, it's important to understand all the steps.
It's all too easy to focus on finding your dream home and securing finance, without paying much attention to all the other steps in the process. But there are many steps, and it's important to know your rights and responsibilities when making the biggest financial commitment of your life.

"A property is such a vast and variable investment that there is always potential for unpleasant surprises," says Jenny Rushin, provincial sales manager at ooba, Western Cape. "If you know what problems could potentially surface, and what to do if one does, you'll be better prepared to deal with it than someone who plans only for plain sailing."
When you buy a property, the most important thing for you to know is that the property is purchased "voetstoots" or as is. This means that any patent defects (visible problems) and latent defects (problems you can't see) are the buyer's concern – unless the seller hides or does not disclose the problem before the sale.
"This is why it's always a good idea to inspect a property carefully before you make an offer," says Rushin. "Check that everything is in working order, that nothing is broken and that there is no rising damp or damaged flooring or roofing. These sorts of things are all visible, so the seller doesn't have to list every cracked tile or dripping tap. If it is necessary, or you are concerned, have a professional do an investigation and provide a report."
Required certifications
However, there are some assurances for the buyer. According to Maryna Botha, a Senior Associate at Smith Tabata Buchanan Boyes, the law requires that the seller must provide the following certificates:
An electric compliance certificate
A gas compliance certificate (if there is gas on the property)
A plumbing certificate (for properties in the City of Cape Town municipality)
An electrical fence certificate (if there is an electric fence)
A beetle-free certificate (this is usually only provided in coastal areas, and may be left off by agreement between the buyer and the seller).
These certificates will have to be signed off by a registered or certified contractor who is authorized to issue them, to be valid. Botha also explains that for transfer to take place, the seller has to have obtained a clearance certificate from the municipality confirming that the rates payments are up to date. Both the seller and the buyer, and will have to show that their tax affairs are in order for SARS to issue the transfer duty or exemption receipt.
The seller is responsible for the costs of obtaining the necessary certificates as well as any repairs that are required for the certificates to be issued. The seller will also be liable for the estate agent's commission. The buyer will have to pay transfer duty and the legal fees involved.
Conflict and resolution
A common area of contention between buyers and sellers is the fixtures. "Items like fitted cupboards and curtain rails are obviously fittings and are included in the sale, but there is often some confusion around other items that may be attached, but can be removed, like satellite dishes or pool pumps," says Rushin. Because of this, she advises that the seller list the items that are included – or not included – in the sale of the house.
The contract of sale can stipulate that should any dispute arise before or after registration of transfer the matter can, by agreement, be referred for arbitration or determination. If there is no such clause, the normal rules apply – that the parties should try to resolve it between themselves, before applying to the courts for a resolution. "However, legal costs can quickly outstrip the costs of repairing or replacing the disputed item, and matters that get to this point are often left alone as a result," says Rushin.
While it is always advisable to be aware of your rights and obligations – especially when the costs are so high and the property will hopefully be in your possession for a long time – Rushin also advises that being informed doesn't mean you should be intractable. The costs and effort of a small repair needn't prevent you from owning your dream home.
Source: MoneyWeb