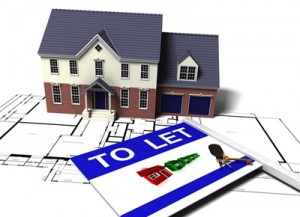 It is amazing to see how gullible some people can be when it comes to financial matters. We as the consumers are being bombarded with quick money making schemes just to lure you in to get hold of your banking details. There is a thus a bigger problem, nowadays you get a lot of fraudulent letting agents who will lure you in to pay a deposit on a property and then just disappear with out a trace. These are mostly agents who you'll never meet or who's office you have never visited. In this article I will explain how to identify these fraudsters and how they go about with their crimes.

Firstly they will get your attention by advertising false rental property on the internet. In most cases it will be units that are still under construction and open to the public. If the property is not open to the public then they will advise you to drive past the property and then have a stupid excuse for you not to be able to get access to the property.
They will never make arrangements to physically meet you at the premises or even at their so-called offices. They will then apply pressure on you and tell you that there is a waiting list for that specific property and that it is a first come first serve basis, just to get you to pay the deposit. As soon as you have made the deposit, then it will be the last you will ever hear from them, the property and your money.
Next I will give some vital tips in order to avoid these so-called property fraudsters. Firstly it is of utmost importance to work with a well-known and reputable company. Make sure that you meet the agents at there offices. Make sure that all documentation is done on branded documents like documents with letterheads etc. Make sure that the bank account name matches the name of the company. Never pay money in to an account that is under an individual person's name. Thus is it very important not to deposit any money before you have signed legal documentation or have visited the agent's office.
It is thus clear to us that these fraudsters are everywhere and their numbers are rising. One should never think that you cannot be a victim. We are all targets for fraud. By following these tips will ensure that you will never become a victim of property crime, and it can save you thousands of rands. So keep your eyes open and report any suspicious people to the South African Police Services.