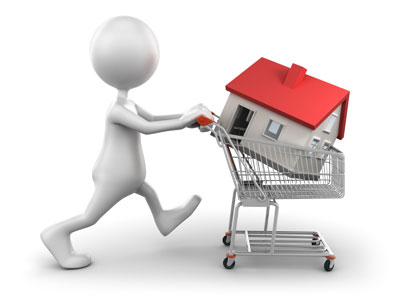 Buying a home for the first time is never easy, but it is usually quite possible for those who are determined to do so.

"The trick is to make a plan of action and not give up"
Given enough time most of the financial and economic factors that prospective buyers see as an obstacle becoming a homeowner can be overcome.
Heres a couple of rules to take on turning into a mortgage holder on the off chance that you have a history for making late installments or on the off chance that you have uncertain judgements for obligation;
If you are really serious about a new beginning and to possess your own particular home, then you have to begin immediately by paying your bills on time and time for sorting out your judgements to get them off your record, whilst not petitioning any more credit or causing any new obligations.
It can take some time to clean up your credit record, however, once you have done this, endeavor to pay off or decrease any extensive existing obligations, for example,
a student loan,
the outstanding balance on your car,
your credit card or
store card balance.
According to the banks a good rule for those getting ready to apply for a home loan is to spend no more than about 35% of their gross monthly income on debt repayments, so why not start by aiming for this.
The thing standing in the way of many prospective buyers is the lack of a big enough deposit. Most of the lenders prefer first-time buyers to put down at least 10% to 12% of the home purchase price as a deposit, and are willing to give those who make this a better interest rate on their loans.
Although 100% loans are sometimes available, to benefit essentially from buying your first home, you need to try and save up as much as you possibly can in order to put down a bigger deposit,
Example, if you paid a 10% deposit on a R750 000 home, and secured a rate reduction of just 0.5% as a result, your monthly bond repayment would reduce by about R900 a month, and you would save more than R140 000 in interest over the life of the loan.
If you have the financial discipline to save, you have a better chance of being approved for a loan.
If owning a house is a priority for you, then cut back on spending wherever you can in order to get your deposit together or maybe consider taking up a part time job for a second income to help you achieve your goal faster.
Below is an example about rising home prices and rising interest rates for first time homeowners.
When market prices are rising, you need to unfurl your home search to cheaper areas, but who still offer you most of the appeases you want, consider smaller and less expensive homes that are still in your supreme location.
A dream without a goal is just a wish, so why wait.