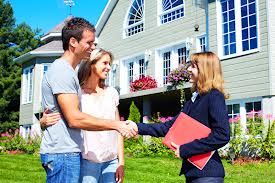 Your first home is one of the biggest financial steps that you will make. It is important to take this decision seriously. You need to take the time to prepare yourself in every aspect in order to make the right decision to not have a negative experience. Here are the basic steps that you should follow when it is time to buy your home.
To own a home is a lot more expensive than renting a home, you should determine whether you are truly ready to make that commitment.  Owning a house means that you are responsible for any extra costs. You should definitely be financially prepared before you buy your home to ensure that you don't end up in a negative position.  Thus said, you should try and get out of debt and save some money for any emergency situations that might prevail before you buy your first home.
Start Looking Around For Your Loan
You should begin by shopping around for a home loan. Normally you have to contact at least three different people before you decide which loan to take.  Luckily for you, Secubond will submit your form once off to all the different banks which will make your life a whole lot easier when it comes to finding the right loan amount as they will look at several different loan companies to find you the best rates.  This will help you to look within your price range.
Find The Best Installment
When it comes to your mortgage you may be surprised at the different loan types and payment options available to you.  Usually, a fixed rate of 15 or 20-year loan is the best option. This can help you lock in a low rate. If you make the wrong choice, you may end up hurting yourself financially.
If the market drops, or if you need to move sooner than you planned, you may find that you are in a tight spot on your loan amount and you owe more than your home is worth. That is the reason why an up front installment is so significant, it will make it simpler to sell on the off chance that you have to move.
How Much Home Can You Afford
You need to really be honest with yourself as to how much home you really can afford.  Don't try and buy a mansion if you know you can't afford it. A decent principle guideline is to keep your home loan alongside your assessments and protection somewhere in the range of 25 and 30 percent of your income. 
Different experts advise that your home expense be limited to two and a half times your annual salary. It can be crippling if you are house poor. If you spend too much on your mortgage you may not be able to meet your everyday commitments let alone save for retirement. A smaller house is worth the peace of mind. If you have debt you should keep your home installments on the lower end of that sum. 
Locate a Decent Real Estate Agent 
When you have decided on the amount you can truly spend and are pre-approved you should locate a decent real estate agent. Your realtor should listen to your wants and needs carefully. She may make proposals or disclose the market to enable you to locate a home that suits your needs and that you can manage. She should offer a few distinct alternatives. When you make an offer your real estate agent should work to arrange terms that you are content with. A decent method to discover a real estate agent is through the recommendations of friends and colleagues.
Request a Home Inspection
Another important step is a thorough home inspection. This is different from an appraisal. You should pay for the home inspection. The home inspector will look for hidden problems with the home. Through the home inspection, you can learn about any issues that may prevent you from buying the home. This may include mold problems, foundation problems, termites and a bad roof. The inspection can save you a lot of money on repairs later on. Additionally, you may be able to negotiate a lower price if you know the home needs a new roof or certain repairs.
It helps to have an independent home inspection, separate from the one the homeowners had done. If your realtor is also representing the people you are buying the home from, you may want to find an independent inspector to check things for you. Take the time to find a good home inspector since this can save you a lot of money later on.
Be Patient During Escrow
Once you have put in an offer on your home and the offer is accepted you will go into escrow. The escrow holder will work to make sure that all the right documents, money and other necessary information are together before you close. Escrow is set up to protect the seller, buyer, and lender. It can take time to complete escrow, although the time really depends on circumstances around your purchase. Once everything is completed you will sign the closing papers. 
Close and Move-In 
Once you have closed on your home, the time has come to move in. Make sure that you change your location with your bank, and different records. You can set up your utilities and drop your old ones. This will save you time and money because you will avoid late fees. Some companies will waive installation fees if you transfer your old account to your new address.
Now that you have moved into your new house you can paint, unload and make the most of your new home knowing that you have done your research and made the right decision.