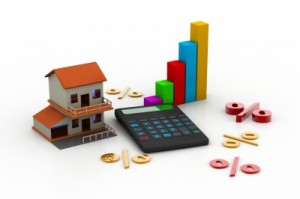 In this article, we will discuss 4 ways that will help you save thousands on interest when it comes to your bond.

Open an access bond which allows you to deposit extra amounts into your bond every month. You can also withdraw from this account in case of an emergency, an important aspect to remember in doing so is that you can only withdraw what you paid in over and above what the monthly installment is.
Make your bond payments earlier in the month. Each day of interest saved helps to pay your loan off faster than expected. Interest's get's calculated on a daily basis.
Making use of a bond calculator will definitely help you see the total to reduce your total repayment.
Keep an impeccable credit record by paying of your debt on time or either before the required time, this will help give you leverage when the time comes to ask the bank for a better interest rate on your current loan.
Banks are generally open to renegotiating interest rates with customers who has no prior debt judgments to their names and if you are a first-time home buyer, it will stand you in good stead to have an impeccable credit record.
After all your monthly expenses try to put as much as possible towards paying off your home loan.
Paying more into your bond repayments each month will put you in favor when time comes to renegotiating your interest rate.