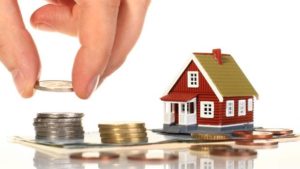 Every property investor will be confronted with this question at some point in their investment journey. Therefore, knowing when to sell or hold your investment property is crucial while building a portfolio.
A decision to sell a long-term asset such as a property can sometimes be challenging for an investor. There are numerous conditions and fundamental factors that may lead you to think about offering or holding your investment property. The choice should be based on your present conditions, venture technique  and what you intend to accomplish.
For example:
Could we invest our money better somewhere else?

What return are we getting?

What return do we think we are going to get in the future?

What are we doing with the money now?

What are our financial goals?
Going through those questions will help you understand whether you should keep your property or if it is likely to be more beneficial for you to simply move on.
Here is a few reasons why investors end up selling their properties.
Weakening neighborhood – promoting assets due to damaging adjustments within the neighborhood is not unusual for inexperienced investors who did no longer conduct right studies when acquiring the property.
Reusing value – this includes selling a property and utilizing the value to purchase a superior performing one. While going for this system, it is fundamental to consider the costs engaged with offering and gaining another property and whether the profits will be better in the long haul.
Marketplace timing – new investors who do not safely recognize how the property cycle works can be tempted to sell while marketplace situations seem detrimental.
Enhancement– property buyers might also promote some of their homes to release capital and diversify their economic chance into another asset class, which includes listed equities.
Terrible overall performance – if a assets fails to offer desirable rental income and capital returns for at the least five to ten years, it might be thought to perform ineffectively and in the long run be sold.
Instead of just buying and hoping for the best (to "make money"), plan your exit strategy of that property before you invest.
Know what your goals are, what you want to achieve and what exit strategies will work for you. See a professional financial advisor for help creating exit strategies.
While recycling equity as a strategy, it's far vital to keep in mind the fees concerned in selling and obtaining a new assets and whether the returns will be higher in the long-term.