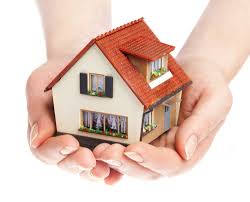 GOOD NEWS
Did you know that you can pay off your loan in a shorter period?
The banks give you a maximum length to pay off your loan for your convenience, but you can pay it off faster in order to decrease the amount of interest you have to pay.
Here's 3 easy steps to pay off your bond faster without putting too much strain on your finances.
1. Make payments earlier in the month;
If you pay earlier in the month you actually pay less in interest, interest on home loans is calculated on a daily basis.
You won't really see the difference over the short term, but in the long term you can decrease your home loan payments by cutting off a full year.
This is an easy way of saving money for those who don't have extra money lying around at the end of the month, especially if this is your first time, lets face it the first year is never easy.
2. a Little extra goes a long way;
This is an example if you work on an average loan of R900 000 at 9.25% interest:
Repayment over 20 years would be R8 242.80, if you pay R257.20 extra every month you actually cut a year and a half of your loan term and save R103 348.80 in interest.
This is a huge return on a small investment.
3. Make your bond your savings account;
Most bonds have a Flexi bond or access facility that allows you to withdraw any equity you have on the bond at any point, it is strongly recommended that you put all available funds into your bond.
If it's in your bond account it is, saving you thousands of Rands worth of interest and you do benefit from this because these savings are seen as tax free.
In the event that you pay off at the base rate over the most extreme length of time you as a buyer wind up paying more than 100% of the first estimation of the credit interest.
Remember the littlest of changes have the greatest of effect.