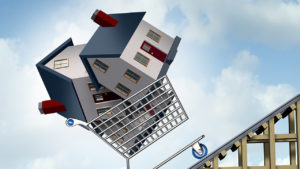 Shopping for a new home is time consuming and it comes with a myriad of details which makes it an emotional experience.
Some buyers get caught up in the excitement of buying their new home that they overlook some important factors.  Thus making their home purchase an expensive process.
There's 3 general error factors to look out for:
Buying the wrong house
Paying too much for the house
Losing your dream home to another buyer
Here's a few tips on how to avoid these costly errors and making the most of your purchase.
Make a want and need list
Identifying your needs and wants when searching for a home leaves you in a better position.  You don't want to buy a house that is too small or too big. Look at the list and ensure the home you've chosen incorporates the most essential things.  Go through the list of qualities that made you select this home over all the others you've looked at.
For example;
Repair/Renovations that needs to be done to the home
Distance from work and school
Distance from your nearest hospital and shopping centre.
Consider all possibilities and plan ahead.
Research the market
The best way to avoid buyer's remorse is to minimise the home buying doubts by doing your research.
Without research on the market you could lose a lot of unnecessary money.  Do your homework to find out what offer you should make the seller and if the sellers asking price is too much.  Go see a realtor, they can offer you their honest opinion on the value of a house, based on the market and conditions of the house and neighbourhood.
Title
Make sure the property you are considering is free of all impediments before you sign any document.  A realtor should supply you with a copy of the title to ensure that there's no liens ("right to hold property"), obligations, undisclosed proprietors, leases or easements.
Professional inspector
This is optional, but it could save you a lot of money and time in the future.  It would be best to get a professional inspector out to conduct a thorough inspection of the house.  This way you will have an idea of what future repairs will cost you and if it's worth buying the house.   
Pre-approval
Getting pre-approved only takes a couple of days.  Being financially pre-approved gives you more power and a seller is more likely to consider an offer from a serious buyer.
Just about everyone experiences buyer's remorse from time to time.  In the end, how you feel about a purchase comes down to affordability and your desire for the house. But, as long as you do the leg work, avoid impulse buys, and you know you're making a purchase you can afford, go ahead and enjoy the fruits of your labor without the guilt.