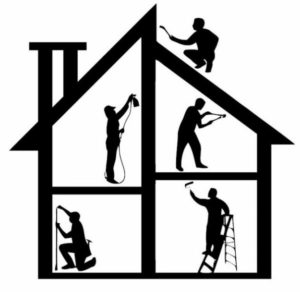 When you were growing up, you likely envisioned purchasing a curious cabin with a white picket fence: The prettiest house in the city. Indeed, even today, that is the fantasy of some first-time homebuyers. They need to purchase the best house on the block. However, purchasing the most noticeably awful house on the block is presumably a better bet.
Tips for buying a fixer upper:
Choose your Neighbourhood
The best areas are those that offer access to great schools, parks, amusement options, local interest and educational opportunities, shopping and transportation.
Get an agent that specializes in the neighbourhood
An agent that specializes in the neighbourhood will definitely be invaluable, they will know the history as well as the upside and downside of the neighbourhood.  The agent will give you true information that you wont get from someone who doesn't know the area.
Look at the comparable sales.
You'll have the home evaluated if you are financing the purchase,  you need to ensure your offer is low enough to make your investment and upgrades beneficial.
Before making a offer you need to get the repair estimates
Get at least 3 different estimates on every job to get a fairly good idea how much you'll need to repair the house.  
Get a home inspection
You don't need any nasty surprises after buying the home. A home inspector can spot issues and make recommendations for further inspections.   
Offer not as much as your base line.
Unless you're contending with a few purchasers, the seller may acknowledge a lower offer. If not, you can leave yourself a little wiggle space to come up in cost and meet the seller somewhere in the middle.
Here is a few benefits of buying a fixer upper house;
You can change a lot about a home's exterior and interior, but it's very expensive, almost prohibitive, to change the location. There is a reason we cling to the three most important words in real estate: location, location, location.
Buying the worst house on the block is often the best way to move into an unaffordable neighbourhood.

The desirable location will help to ensure the home maintains its value down the road.

Other buyers might pass up this home, which will definitely leave fewer bidders for the home.

The more pleasant homes on the street will pull up the value of the worst house on the block after it's repaired.
After closing, don't feel like you need to repair the whole house without a moment's delay. Take as much time as is needed. Mistakes happen when people rush to get everything done in a short period of time.