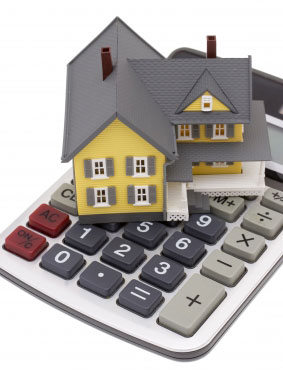 Now that the petrol price has dropped, the cost of living may also have fallen a little, giving you the opportunity to save a little more every month.

If you are a first-time home buyer, you may have a long-term goal of buying a house, so putting these savings towards making your dream come true is a good move. Planning ahead is essential to avoid unexpected costs during the home buying process.
This is according to Eleanor van der Merwe, ooba's Regional Sales Manager, who says for discerning home buyers who plan effectively and have saved for a deposit and household costs, 2015 is a good year to enter the property market.
Other than saving for a deposit, Van der Merwe says home buyers have to save for household costs from the start of the home buying process. In addition to the home loan repayment, household costs form part of monthly repayments.
Planning for household costs ahead of time will make your new home feel like the reward it is supposed to be. However, this is often easier said than done, so what is the best way to build this into your budget?
"The most effective way to budget for household costs is by taking out a home loan of slightly less value than what you qualify for."
She says this way you leave room to pay for unexpected household costs.
Below Van der Merwe lists the top five most common household costs that you need to budget for from the beginning of your home buying process:
1. Security
Should you not be satisfied with the security in your new home, you may have to budget for security fitments and the monthly costs of a security company.
2. Household cleaning services
Unless you prefer cleaning your house yourself, you will need to budget for the cost of getting your new home cleaned before you move in, as well as budget for the monthly costs of domestic help.
You may wish to contact a registered agency that helps you find the right person for your family, or you may use references from family, friends or colleagues.
South African labour laws have a set minimum wage for domestic help, but you may increase this amount should your budget allow.
3. Pool maintenance
If your new home has a swimming pool you will need to pay for pool cleaning products and equipment.
Perhaps you would like to use the service of an expert who understands how to keep your pool sparkling, in which case this needs to be factored into your budget.
4. Satellite TV
You may want to install satellite TV in your new home. Lucky for you there are service providers that offer a decoder, a dish and installation at a very good price.
Shop around and compare prices to get the best deal. In addition to the once-off installation costs, you will also need to budget for the monthly satellite and TV licence costs.
5. Mailbox
You may be renting a post office mailbox near your current place of residence, however, if you are moving quite a distance from where you are currently, you may also want to close your current mailbox and apply for a new mailbox closer to your new home.
This will include a deposit of +/- R30 for the key and an annual fee of +/- R350 for a normal mailbox or +/- R1069 for a private mailbox.